Eco-friendly Biodegradable Phone Case for Apple iPhone 11
Who doesn't like to use or cover their phones with protective and colorful cases and covers? And then there are many who like to reduce their energy costs and have organic products and well, live greener! So, here we are with some of the best biodegradable phone cases that are not only organic and eco-friendly but also textured. So, holding your smartphone sort of feels soft, and these cases do come in a variety of sizes depending on your device.
In this case (no pun intended), we are discussing some of the best biodegradable phone cases for iPhone 11 that you can consider buying if you own one.
Best Biodegradable Phone Case For Apple iPhone 11
In this article, we show you some of the coolest, most fun biodegradable phone cases for iPhone 11 you can buy online. The best part, as we mentioned, is they are organic and eco-friendly. So let's get started!
Adidas Sport Biodegradable Protective Case for iPhone 11
Wilma Eco-friendly Phone Case for iPhone 11
Pettic Biodegradable Mobile Case for iPhone 11
Moment Thin iPhone 11 Biodegradable Phone Case
iPhone 11 Biodegradable Phone Case From Pela
1. Adidas Sport Biodegradable Protective Case for iPhone 11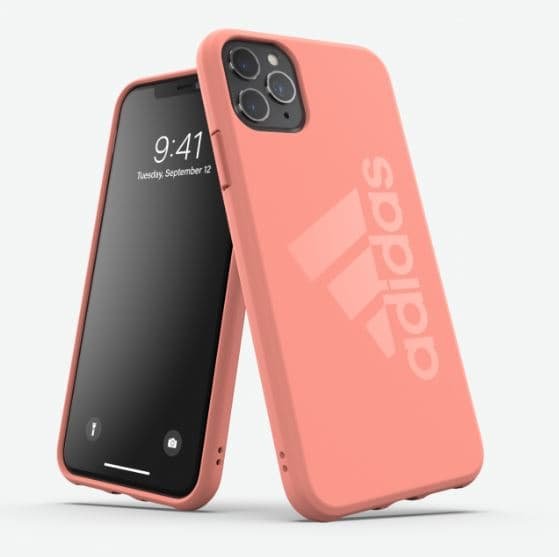 Adidas claims the Sport eco-friendly protective case for your iPhone 11 is built from the perfect, ideal composition that will protect your iPhone 11 device, well, without risking the environment. The case will biodegrade within 3-6 months when buried in soil, so this way, you can keep the environment around your free of plastic waste.
This case is available to purchase in different color options and visual combinations such as Black, Green, Pink, Black/Iridescent, Black/Red, Came Green, and Camo Black among others. The back of the case flaunts an embossed pattern for shock dispersion construction. It also claims to secure your phone from up to 2 meters of an accidental drop.
2. Wilma Eco-friendly Phone Case for iPhone 11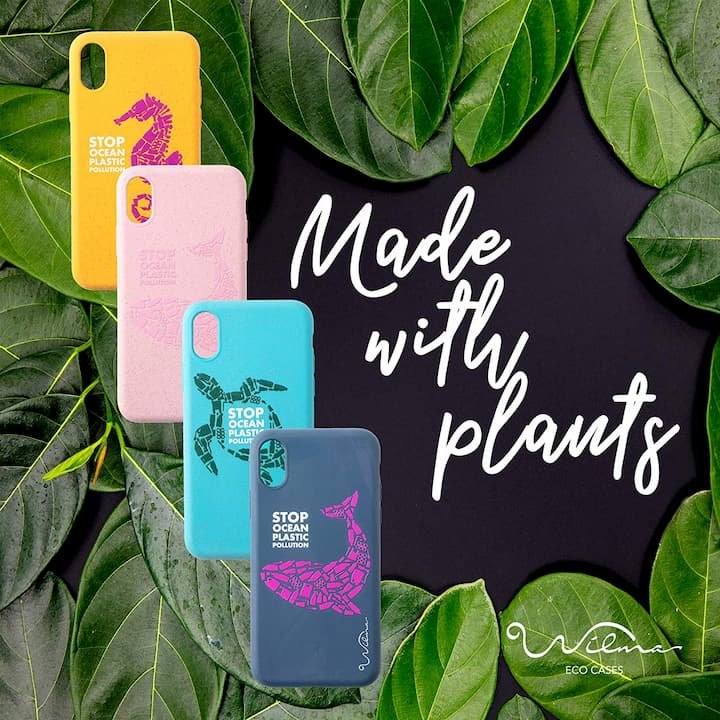 This one is built out of non-toxic, plastic-free material. As per European standard EN 13432, Wilma iPhone 11 biodegradable cases can disintegrate into carbon dioxide and water without leaving toxic sediments. Due to its biodegradable nature, you can easily upgrade the device of your choice without creating plastic waste. The packaging of the case is also said to be environmentally friendly, in such a way that it's usually made from recycled cardboard.
However, the most important element of Wilma's iPhone 11 cases has to be the design, which combined with impressive imagery, color and vibrancy aim to be a fashion icon. It goes without saying, Wilma iPhone 11 cases provide users with protection against drops and scratches.
3. Pettic Biodegradable Mobile Case for iPhone 11
This one is made from 65% thermoplastic polyurethane (TPU) which is a class of polyurethane plastics that have different properties like elasticity, transparency, and oil resistance, grease resistance among others. Although TPU is an organic material, its structure is pretty strong. That's why this case would take around 3 to 5 years to biodegrade completely. The properties of the Pettic biodegradable iPhone 11 case make it extremely durable and environment-friendly.
As for the protection, it's a shock-proof, drop-proof, anti-scratch that offers full-body protection. It also features four air cushions at corners and ensures extra protection for the screen and camera. What's more, its minimalistic design also makes it easy to install and take off.
4. Moment Thin iPhone 11 Biodegradable Phone Case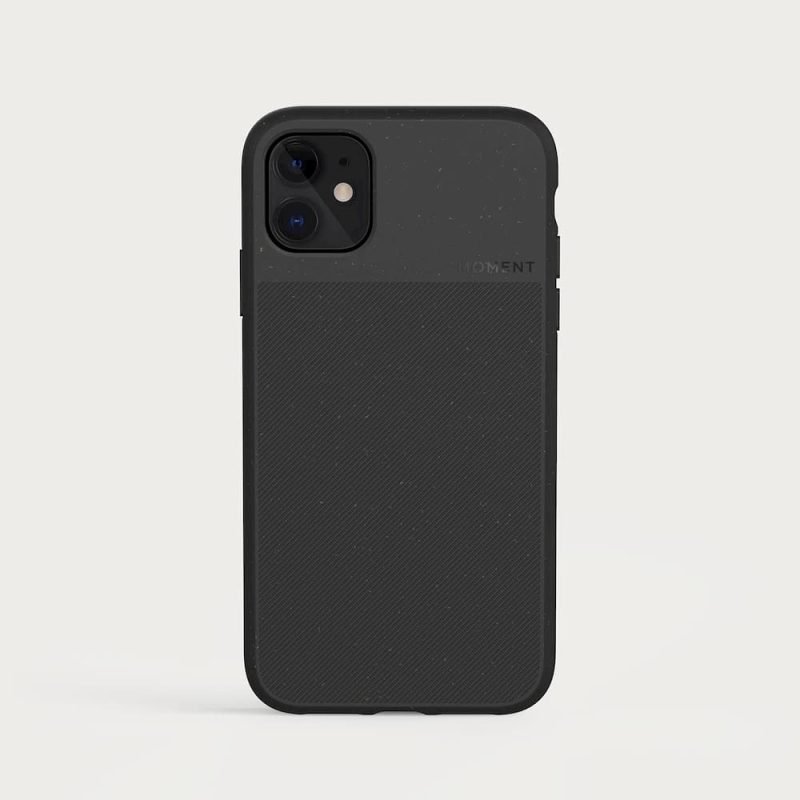 Moment biodegradable iPhone 11 case flaunts a super-thin body, resulting in an attractive design choice. The case features a soft-to-the-touch texture for a biodegradable phone case. It has three locating points to offer. These pins claim to prevent the mount from rotating in the case when the external lens is attached to the case. It's available in Black, Indigo Blue, and Mint.
The case flaunts a subtle texture to the back of your iPhone 11 so that you can comfortably capture photos or selfies and record videos using one hand. Its slimness measures 1.5mm and can protect your iPhone 11 from a 6-foot drop. The case is compatible with Qi Wireless charging.
READ | How To Clean iPhone Charging Port
5. iPhone 11 Biodegradable Phone Case From Pela
Similar to other biodegradable cases we have discussed so far, Pela cases too provide devices protection from drops and scratches. The cases are made from soft material that offers a natural grip texture. The case is flexible enough to an extent that it doesn't add any extra bulk to your phone.
The above-mentioned cases are some of the handpicked biodegradable phone cases for the iPhone 11. If you want us to update this blog post with some other eco-friendly phone cases, then do let us know about them in the comment section below.