Top 10 Best Laptop Brands List
Whether you are a business professional or a student, a laptop nowadays has become necessary for daily tasks, and may be you are looking for the best laptop brand. It might seem overwhelming at first – which is the best laptop brand that deserves your hard-earned money? With various options to choose from, picking the best laptop, which will fit your needs is more important than ever.
Through this blog post, we will give you the complete information regarding the top 10 best laptop brands of all time, which include the best picks across budget laptops, mainstream laptops, Ultrabooks, and business laptops. Thus, we'll help you to find the best laptop for you.
What are the top laptop brands? Which laptop brand is best? These are some questions that rise in all laptop users mind whenever they plan or are willing to purchase their first laptop.
In this guide, you can find out the type of laptop that you'll find in each brand's range, which are reliable for college students, for business professionals, for gaming, and ultimately for home users too.
List of Top 10 Best Laptop Brands of All Time
Below-mentioned laptop brands aren't classified with price, but they are ranked according to their specs, features, build quality and popularity. Before you make your purchase, you should know about all the prominent features of each brand so you can make a wise decision.
Here's our list of the most trusted laptop brands on the basis of laptop brand ranking, laptop quality and designs, technical support, display, audio and configuration, reviews from consumers and other criteria.
So, if you are planning to buy one for yourself soon, consider this list of brands discussed here:
1. Apple
The undisputed king of laptop brands, Apple holds the No. 1 position in this year's i.e. 2015 survey. The Cupertino-based company earns a perfect score for its laptop reviews. Its tech support score is also stellar, and the brand's keyboards and touchpads, audio quality and preloaded software can't be beaten. Supposing you have the budget, Apple laptops (Macbooks) are the way to go.
2. DELL
Hopping up to second place, Dell's rise over the last year has been something to behold. The company took first place in the classifications of innovation, value and selection, as well as in audio quality. We're also impressed with Dell's reviews and technical support, which all point to why this laptop brand rose in past few years.
3. HP (Hewlett-Packard)
HP also rose in the ranks. We're big supporters of the company's designs, and the care it pays to audio quality. For laptop consumers, HP customers have a huge selection of prices, styles and configurations from which to select, and once you've made a decision, you can trust in the quality of the technical support. HP offers laptops with a balanced combination of functionality and style.
4. MSI (Micro-Star International)
MSI is known for dedicated graphic cards and high-quality motherboards, but now they have entered into laptop manufacturing. While MSI's laptops are not the right choice for people on a tight budget but their products, have high-quality components. MSI laptops are available for purchase at around $1,000-$1,500 and are pretty reliable.
5. SAMSUNG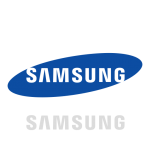 Samsung has gathered a lot of reputes in the last few years for their products. It has been manufacturing laptops in different price ranges ranging from $249 to $1,399. It doesn't matter, whether you are on tight budget or have enough bucks, you can get the one that satisfy your needs.
6. LENOVO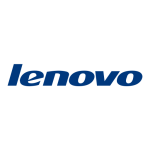 The build and designs of Lenovo laptops tend to be dark or gray and ordinary. They lack in style but come with sturdy build quality. They are well-known for quality components and hardware. The laptops are trustworthy and last for a longer span of time.
The models offered by Lenovo are loved for their curved key shape and wide key spacing on keyboards, pleasant audio quality and visual along with light weight.
7. ASUS
ASUS is famous for their high-quality components and is the leading brand when it comes to reasonably priced laptops. The ASUS laptops are available at different prices ranging from $300 to $2,399. The high-end models are designed for users who have a big budget for getting a laptop. The designs are solid and pretty straightforward.
8. TOSHIBA
Toshiba is one of the popular laptop brands manufactures and offers laptops in diverse price ranges. Their products ate more plain and come with compact designs that seem to be inelegant. Still, the hardware components are of very high quality, and the bundled components will never get in your way.
9. ACER
Acer is highly renowned among the people. It is common to see Acer brand devices at internet café. Whether you want utility, ultimate portability or ease, you can go with Acer.
Acer didn't fare well in tech support, and it underwhelmed in the design section too. There are some positive spots, such as decent value and selection, a compact Chromebook series and a willingness to take hands on 2-in-1 hybrids.
10. SONY
Sony fell a couple of spots this year. This puts this brand right on the last section of our list. On the positive side, Sony's designs continue to amaze, with premium materials and clean lines.
Sony laptops can be used by working professionals, college students, businessmen, etc.
Top Laptop Brands List – Take Away
These were the list of top 10 best laptop brands or best laptop company in market that you can consider as a best buy.
We are aware of the numerous laptop brands available in the world, as well as the difficulties that customers encounter in selecting one from several others. As a result of our extensive research, we were able to compile a list of the top ten laptop brands in 2022. So, what are you waiting for?
Frquently Asked Questions (FAQ)
Which laptop brand should we buy in 2022?
All the 10 laptop brands mentioned above are good. Your decision should not only be based upon the brand. Besides, there are many other factors that you must consider, as mentioned above. Therefore, based on your requirements, choose a brand that fits the best.
Which laptop brand lasts the longest?
Our experts have noticed that Apple, HP, and Dell are the leading trio in the world of laptops. They offer premium after-sales services, innovative technology upgrades, unique hardware features, and much more, which makes them the best and lets them last the longest.
Which are the top 5 laptop brands?
The top 5 laptop brands in the world are Apple, HP, Dell, Lenovo, and Microsoft. Apple and Microsoft fall in the premium category and offer little expensive products.
Which is the No 1 laptop?
The MacBook Air, powered by Apple's M1 processor, is the best laptop you can buy. The base model, which includes 8GB of RAM and 256 GB of storage, starts at $999.