How To Connect PS4 Controller To Android & iOS
Since the last couple of years, mobile gaming has changed completely. Nowadays more and more games are coming to mobile devices like PUBG Mobile, Fortnite, Call of Duty Mobile, and so on. However, the thing with these shooting/action games is that you will need to have good control over the game. That's why many people prefer having a controller for mobile games. And in case if you have a PlayStation controller and wondering how to connect the PS4 controller to Android or iPhone, then I can help you out.
The PlayStation controller is one of the best gaming controllers available out there. And the best part is that it cannot just only be used on your PlayStation. But you can use it on your computer (PC) and Android mobile devices. So let's talk about how can you connect the PS4 controller to Android mobile, iPhone, and iPad:
In case you don't have one: DualShock 4 Controller ($59)
How to Connect PS4 Controller to Android Mobile Devices
In order to pair up the PS4 controller with your Android mobile device, you'll need to make sure the PS4 controller is set to pairing mode. To do this, your PlayStation 4 and PS4 controller must both be off.
Step 1: First of all, turn on Bluetooth on your Android mobile or tablet and put your device into scan mode.
Step 2: Now, from your PlayStation controller, you have to press down the PlayStation + Share button for a few seconds simultaneously. And you will get to see the controller light start to blink, which means it is in pair mode.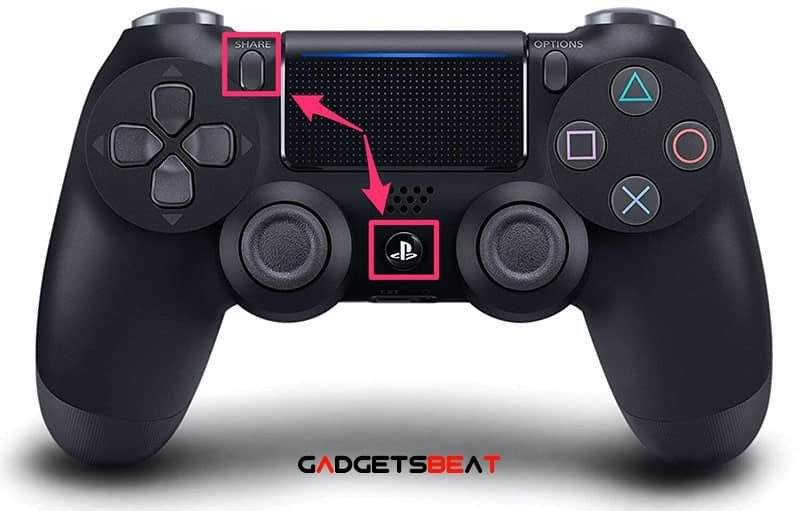 Step 3: Now if you check on your Android phone, you will get to see a device named Wireless Controller.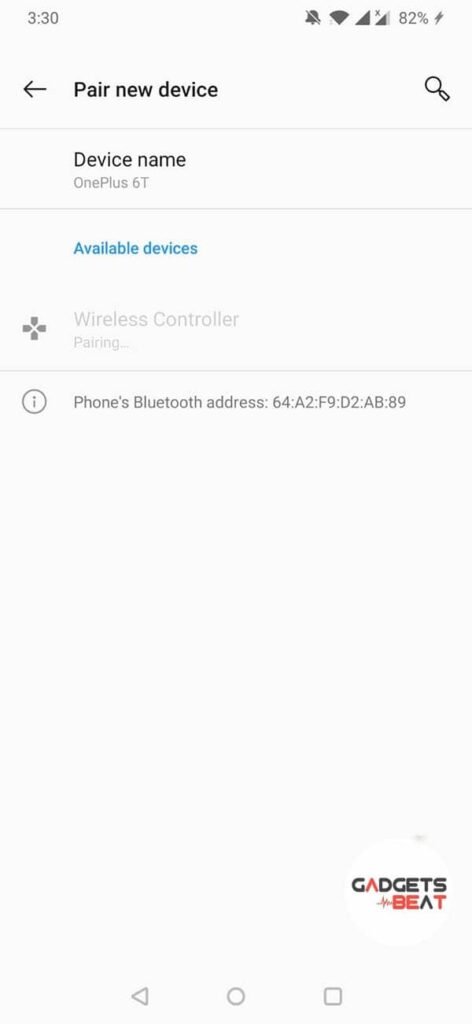 Step 4: Tap on it and in a few seconds, both the Android device and PS4 controller will get connected.
Step 5: Once everything is done, you will find the controller light has stopped blinking, and you will get a confirmation on your phone that the PS4 controller is connected successfully.
Now, you are all set to use the controller for gaming or navigating through the Android UI.
Reconnect PS4 Wireless Controller To PlayStation 4
To reconnect your wireless controller to your PS4, connect it to the PS4 with a USB cable and press the PS button on the wireless controller. You can then remove the USB and use the controller wirelessly.
Note: Keep in mind that not all mobile games are compatible with the PS4 controller. And when you're ready to switch back over to your PlayStation 4, you will need to turn off Bluetooth on your Android device and pair the PS4 controller with the PS4 system once more.
Read | How To Connect Hisense Smart TV To Android and iPhone
How To Connect PS4 Controller To iPhone & iPad
Pairing a PS4 controller with an iPhone or iPad is as easy as doing so on an Android device. However, there's one requirement that your iOS device must meet.
Your iPhone and iPad must be running the latest operating system i.e. iOS 13 for your device to be able to connect to the PS4 controller. If you don't run this version of the iOS on your device, it's time you head into Settings > General > Software Update and gets the device updated to the latest version available. Once your iPhone or iPad iOS version is updated, you're ready to pair your device with the PS4 controller.
Step 1: First of all, go to the Settings of your iPhone or iPad.
Step 2: From there, go to Bluetooth Settings and go to the device search mode.
Step 3: Now, from your PlayStation controller, hold down the PS + Share button together for around 5 seconds. And you will see that the controller light has started to blink.
Step 4: As the PS4 controller light starts to flash, you will get to see the device name on your iOS device.
Step 5: Finally, tap on it, and both of the devices will start to pair.
Once done, you should be able to use your PS4 controller to navigate through the UI or play games.
If you also own a PlayStation 4, Sony's official Remote Play app is specifically designed for the DualShock 4. It's definitely something worth checking out once you get your controller working.
Conclsuion – Pairing PS4 Controller To Android & iOS
So that was all for your question on how to connect the PS4 controller to Android and iOS. Now go ahead and try the steps out and see how it is working for you. Also, for any questions, you can comment below, and I will help you out.