How To Download and Install GBA4iOS Emulator on iPhone (iOS 16 & iOS 15)
In this blog post, I will be discussing a quick and easy way to download and install GBA4iOS emulator on iPhone running iOS 16 or iOS 15. The emulator for iOS will allow you to play all the Nintendo's Game Boy Advance (GBA) games that have been released on your iPhone and iPad.
There are numerous GBA (Game Boy Advance) emulators that allow you to play retro games on your iOS device, one of the most popular ones is the GBA4iOS emulator. If you are willing to download and install GBA4iOS emulator on your iPhone or iPad, then this guide will get you covered.
What is GBA4iOS Emulator?
GBA4iOS emulator is the most popular emulator app in the world, and it is one of the best methods for installing and playing Gameboy games on your iPhone and iPad running iOS or iPadOS.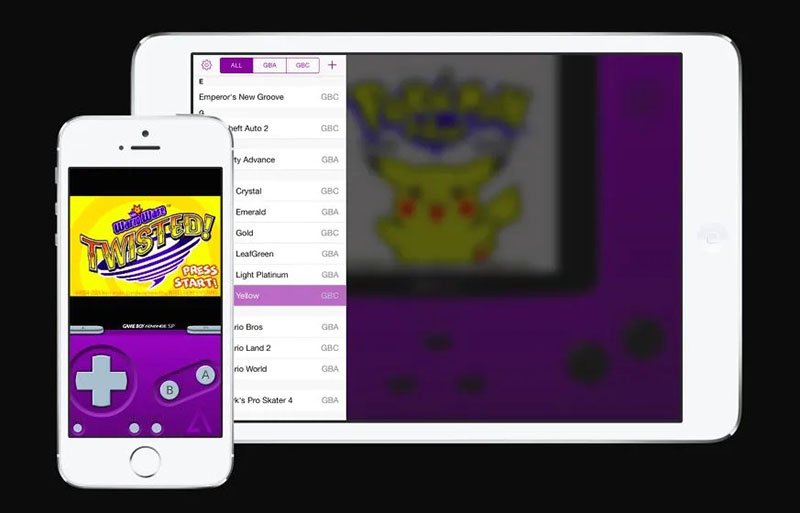 Many users will remember emulator apps like this from the jailbreak store, Cydia, but not everyone wants to jailbreak. And, to be fair, these days Cydia isn't so freely available. With GBA4iOS, there's no need to worry because, using a workaround that we found, it can easily be installed on your device so you can play GBA games as and when you want.
Read: 6 Best Pokémon Emulators For iPhone or iPad
Important Features of GBA4iOS Emulator
Following are some of the important features of the GBA4iOS emulator for iPhone that are listed to give readers a better understanding of the emulator that they are going to be using.
Supports multiplayer, allowing the players to engage in online battles for the games that support it.
The emulator also supports controller skins from Game Boy Colour, and Game Boy Advance, giving you the truest replication of your favorite handhelds.
Allows the players to use as many cheat codes as possible without any limitations.
You can even synchronize your data, and save files on cloud storage, making for easier access.
You can not only run games from Game Boy Advance, but also from Game Boy Colour.
The emulator provides you haptic feedback, AirPlay, and wireless support after the latest update
How To Download and Install GBA4iOS on iPhone (iOS 16 / iOS 15)
There are a couple of ways to download and install the GBA4iOS emulator on your iPhone running iOS 15 or iOS 16. Some are relatively easy while some take a number of advanced steps. For this specific guide, I have gone with the TweakBoxApp as I found this simple and working for the iPhones running iOS 15 and iOS 16.
Install the TweakBox app on your iPhone from here. Simply, tap on Install Now and then tap on Allow of it asks for permissions. 
Open Settings on your iPhone and go to General > Profile > Tweakbox and install it.
Now, open the Tweakbox app from the home screen and go to Apps > Tweakbox Apps, and locate GBA4iOS.
Tap on GB4iOS, select Install, and then confirm by tapping on the final Install option from the confirmation box. This will start installing the GBA4iOS on your iPhone.
While GBA4iOS is downloading and getting installed, go to File from the home screen, tap on the On My iPhone option, and create a folder by the name GBA ROMs. To create a folder long-press on in the empty space and select the New Folder option.
Make your device trust the GBA4iOS app. To do so, go to Settings > General > Profile. Tap on ShangHai P&C Information Technology, then tap on Trust "ShangHai P&C Information Technology" and finally tap on Trust.
After the GBA4iOS emulator has been downloaded. Download some GBA game ROMs and add them to the Emulator. First of all download the game ROMs from a safe and trusted source like freeroms.com. Once downloaded, the ROM will get saved in the Downloads folder. Move/Copy that file to the GBA Roms folder that you created in Step 4.
Lastly, you'll have to add that ROM file to the GBA4iOS emulator. To do that, go to the GBA ROMs folder and long press on the ROM file. Click on Share > More > Copy to GBA4iOS. This will add the ROM file to your GBA4iOS emulator.
Now simply open the GB4iOS emulator on your iPhone and you will see a list of games that you added in the previous step. Tap on the game of your desire and start playing.
Read: 5 Best PS4 Emulators For Windows PC & Laptop
How To Delete GBA4iOS Emulator From iPhone
If you are tired of playing Super Mario, Pokemon or Mario Kart or any other game on Emulator and want to switch back to battle royal games, here's how to delete the GBA4iOS emulator from your iPhone or iPad.
To delete GBA4iOS Profile,
Go to the Settings.
Open General.
Tap VPN & Device Management
Click on Profile.
Now look for the GBA4iOS Profile and tap on it.
Lastly, Delete the GBA4iOS.
To delete GBA4iOS Emulator App,
With iOS 13, Apple has introduced different ways to delete the app from the iPhone. The easiest is, to touch and hold on to the app icon until it starts jiggling and tap (x). This method works for all the iOS versions, keeping it plain and simple.
If these tricks are not helpful and getting the error on your device, then sorry, and wait for the next update that supports your iOS version or model.
Conclusion
The above-mentioned guide is the simplest way to download and install GBS4iOS emulator on iPhone running iOS 15 or iOS 16. There are numerous other ways to the GBA4iOS app too but the one using the tweak app is the one that I found simple and working for the iPhone running iOS 15 and iOS 16. I hope this guide was helpful for you.