5 Best PS4 Emulators For Windows PC & Laptop
Playing games on consoles has been growing over the years, but Sony PlayStation 4 is still the crown of this generation. However, not everyone likes to play games on gaming consoles, and that's where Sony PS4 emulators come in. In this blog post, we have compiled a list of the top 5 best PS4 emulators for Windows PC and laptops that show great promise.
At present, there are only a few PS4 emulators for PC that developers still support. The reset PlayStation 4 emulators have either been left (PS4 Delta) or fake (like PCSX4, PS4Emus, and PS4 EMX). If you still want to play some old PlayStation games, check out our post on the best PS2 and PS3 Emulators. Read 6 Best Pokémon Emulators For iPhone or iPad.
Disclosure: Don't get your hopes up as these PS4 emulators for PC cannot run any AAA PlayStation exclusive games. All real emulators are still under development as PS4 emulation still hasn't made as much improvement as Nintendo Switch emulators. You can only run old classic games on these emulators, as I know.
What is a PS4 Emulator?
The PS4 emulator (also known as PlayStation 4 emulator) is software that emulates Sony's PS4 games and enables you to play PS4 games on your Windows PC, laptop, Android smartphones, tablets, iPhone, iPad, and Mac computers. You can also play games with the PS4 emulator if you don't have a PS4 video game console.
The Sony PlayStation 4 is an advanced gaming console that has a global user base of more than 85 million people. PS4 is the PlayStation game franchise's 8th model.
Top 4 Best PS4 Emulators For Windows PC and Laptops
We have compiled a list of the top 4 best PS4 emulators for Windows PC and laptops to play PlayStation 5 games. Here's the list:
PS4Delta
Spine
RPCS4 (in development)
Orbital PS4 Emulator
GPCS4
PS4Delta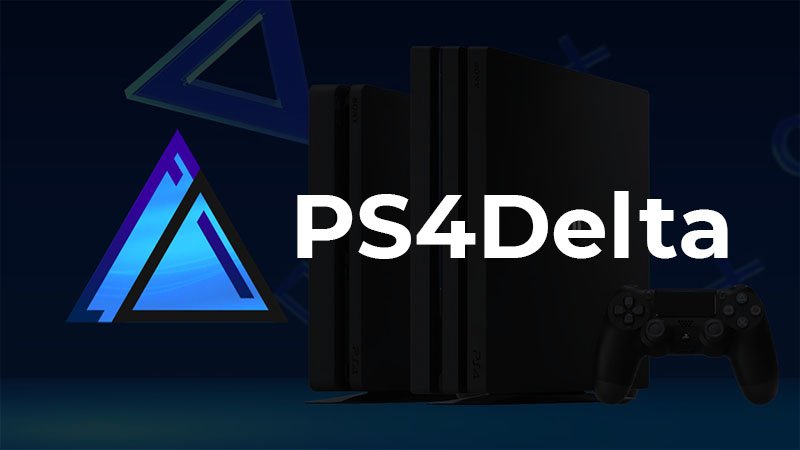 PS4Delta is not an emulator, instead, it is a compatibility layer for the PlayStation 4 console. Rather than LLE, it concentrates more on high-level emulation and works by translating the PS4 system calls into native calls for Windows.
Still, the PS4Delta is in its early stage and won't be able to run any commercial PS4 games. Unlike Spine and GPCS4, it doesn't imitate the behavior of the Sony PlayStation 4 but the developer behind the project has promised to implement some functions which once done, will get the emulator to boot some games.
Key Features of PS4Delta PS4 Emulator
Requires 8GB RAM and X86-64 CPU with SSE4.2
Initializes certain firmware modules
GPU with Vulkan 1.0+ support
In the early stages of development
System Requirements for PS4Delta
System: Windows (7+)
Processor: an x86-64 CPU with sse4.2 and bm1 instruction support.
Memory: more than 8 GB of RAM. (Not mandatory at this time)
Graphics: a GPU with support for Vulkan 1.0+.
Release Date: October 29, 2020
Spine
Based on Linux, Spine is a PS4 emulator and looks to be the most promising of all the others PlayStation 4 emulators. According to Spine developer, it is the first publicly available PS4 emulator to be able to launch commercial games.
So far, Spine can only run a few major games, but it has a lot of compatibility with old titles. It's a shame that running this emulator is not an easy task, even for a tech-savvy user.
Most PS4 emulators can technically run some games until their intro but crash after that. Spine is a bit different as it can even run major games like Dead Cells with only negligible performance issues. In terms of PS4 emulation, Spine is the most progress we have seen so far.
Key Features of Spine PS4 Emulator
Supports PS4 emulation on Linux.
OpenGL acceleration.
VMware Fusion support.
Spine Latest Version: 20220517
Release Date: May 18, 2022
RPCS4 (PS4 Emulation)
RPCS4 PS4 emulator is the successor to RPCS3, the most popular PS3 emulator. Knowing that it is being developed by the founder of RPCS3 (one of the best PS3 emulators) is quite promising news. However, even if the RPCS4 emulator can run major PlayStation 4 games, there will always be a catch.
To run major PS4 games on these emulators, one would need the best gaming PC available right now. Even if you use RPCS3, you need a high-end Windows desktop computer and an Nvidia graphics card (3000 series) to run these games smoothly. While it is theoretically possible to run Last of Us on RPCS3, the framerate might not make it playable.
Key Features of RPCS4 PS4 Emulator
General Public License Version 2.
Intuitive user interface.
Multi-platform open-source emulator.
Supports PS4 games.
RPCS4 Latest Version: 0.0.20.13321
Release Date: January 26, 2022
Orbital PS4 Emulator
Orbital is a free open-source PlayStation 4 emulator for Windows and Linux made by a well-known developer, Alexandro Sanchez (aka AlexAltea). It can only boot the PS4 firmware. Do not expect to play commercial games with it as it is a low-level emulator. It emulates the PS4 console OS rather than an x86-64 CPU.
Orbital is the only emulator that could come close to featuring as an actual program in this list of the best PS4 emulators later down the line.
Key Features of Orbital PS4 Emulator
Boot decrypted kernels.
Regularly updated.
A low-level emulator virtualizes the PS4 console OS.
System Requirements for Orbital PS4 Emulator
System: Windows (7+), Linux (4.4+), macOS (10.10+).
Processor: x86-64 CPU with AVX/BMI1 and virtualization extensions.
Memory: 12GB RAM.
Release Date: November 07, 2021
GPCS4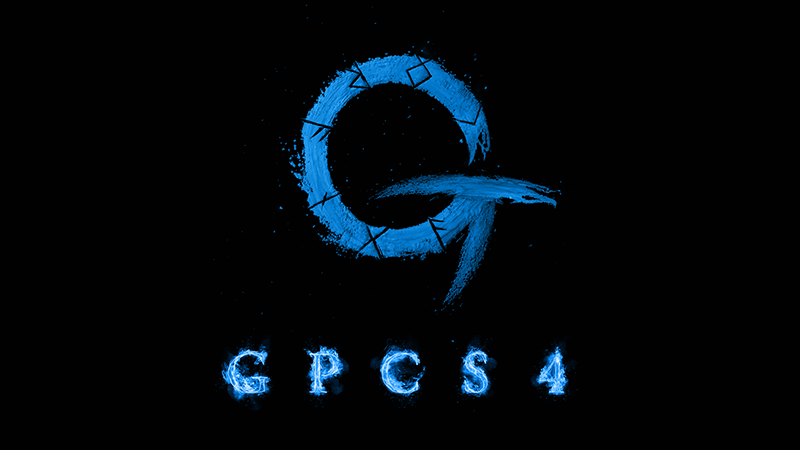 Starting as a 3D graphics learning project by the developer, GPCS4 has become a serious application and is now a Windows-based PS4 emulator. It can run commercial games, but it is still not playable because of the low FPS and no optimizations. Like all PlayStation 4 emulators, the developer of GPCS4 is trying to resolve such issues, but it might take a while.
GPCS4 will recompile all the shaders, untiling all the textures, and upload all the buffers every frame, making it less efficient. The developer plans on running Nier: Automata on the emulator. However, don't expect too much as it is not as frequently updated.
Key Features of GPCS4 PS4 Emulator
Recompiles shaders.
No optimization at the moment.
Supports one game – We Are Doomed.
Release Date: June 30, 2022
Dead or Fake PS4 Emulators (Do Not Download)
The following are some of the PS4 emulators that claim to run PlayStation 4 games but, in reality, are filled with malicious viruses and malware. On YouTube, some of these emulator videos show gameplay footage from a PS4 game. These videos are all fake.
PCSX4
PS4 EMX
PS4Emus
SNESStation
Note: SNESStation is not a PS4 emulator but is often misinterpreted as one.
There is also a legitimate PS4 emulator named PS4 Delta (currently inactive) that is now archived on Github.
The Best PS4 Emulator Alternative
Both the below-mentioned PS4 emulator alternatives require a good internet connection and low latency (5G recommended). If you still want to play PS4 games on Windows PC or mobile, this is the best and only option for you.
PS Remote Play
PS Plus
PS Remote Play
Although PS Remote Play is not an emulator, it is one of the best options for you to run PlayStation 4 games on PC or mobile phones. PS Remote Play is a remote streaming service that allows you to stream your PS5 and PS4 games. Although you need a console to use this tool, it is still far better than downloading incomplete software and running games full of bugs.
PS Plus
PS Now is an even better alternative for the PS4 emulator as you don't need a video game console to run PS4 and PS5 games. It is the only surefire way of streaming PS4 games on the internet. It's a paid gaming subscription like Nintendo's Nintendo Switch Online and lets gamers both download PS4 games and play them on Windows devices.
PS Plus is a cloud streaming service that allows you to play all the major PlayStation games on your desktop and phone. It even contains exclusive console games such as Ghost of Tsushima and Marvel's Spider-Man.
Conclusion
Now you can finally play all of your Sony PlayStation 4 games on your PC or laptop without spending any money. The list of top 5 best PS4 emulators for PC is listed above.
Obviously, we'll update this blog post with any news as and when information on the best PS4 emulators becomes public. For now, find a friend with a PS4 and beg them to let you borrow it. They're likely in love with their PS5 anyway if they've managed to get one.
FAQs: Frequently Asked Question about PS4 Emulators
Is there a PS4 emulator for PC?
PS Now is one of the best PS4 emulators for PC. It is the only surefire way of streaming PS4 games on the internet. Video Game Console is not required to play PS4 and PS5 games on it.
Is PCSX4 a virus?
PCSX4 is a fake PS4 emulator for PC. It is a scam that tries to look legitimate with a similar name. PCSX4's website is an impressive-looking fake, with embedded Youtube videos, an FAQ, and even a Github page where the code for this "semi-open source" project is supposedly held.
Can you turn a PC into a PS4?
No, you can not turn a PC into a PS4. Despite that, you still have options to turn your computer into what you might call a PC game console using PS4 emulators for PC.